Listen to the best...
EBM, Oldschool Industrial, Dark Electro, Future Pop, Avant Garde, Electronic 80s, New Wave, Aggrotech, Neue Deutsche Welle, New Beat, Darkwave, Minimal Electro, Cold Wave, Euro Disco, Romantics & Alternative music of the 80's & 90's.
Click to PLAY
This month new release songs
A PERFECT ERROR

Straightline

AESTHETISCHE

Racing Backwards

BLIND PASSENGER

Hello Destiny

IN STRICT CONFIDENCE

Stay

SHE HATES EMOTIONS

Space and Time
A SPECIAL TRIBUTE
Recently Played Music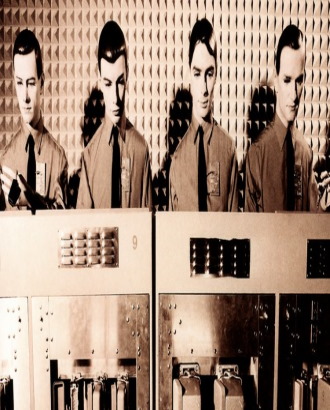 KRAFTWERK
---
A Tribute to Kraftwerk
DAF
---
A Tribute to Javi Delgado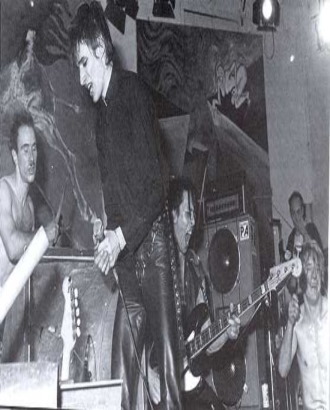 Einstürzende Neubauten
---
A Tribute to Einstürzende Neubauten
FRONT LINE ASSEMBLY
---
A Tribute to FLA
LAIBACH
---
A Tribute to Laibach
NITZER EBB
---
A Tribute to Nitzer Ebb
AND ONE
---
A Tribute to And One
PETER MURPHY
---
A Tribute to Peter Murphy / Bauhaus
UPCOMING EVENTS CALENDAR
Brussels
EBM & ElectroDark Night
((live mix))
---
We cover genres like Electronic Body Music, Darkwave, Gothic, Electro Dark, Ambient, and all their sub- and similar genres. Turn the lights down, and the volume up!
21-22
May.
Non-Stop all day
WorldWide
SEVERED HEADS Tribute.
WEEKEND. 21-22 May.
---
Were one of the pioneering acts on Australia's alternative music scene, a group whose work embraced elements of industrial, synth pop, electronic, and experimental music...
Palma de Mallorca
EBM Classics Session
((live mix))
---
Old School Ebm Artists: Nitzer Ebb, Front242, Pouppée Fabrikk, Armageddon Dildos, Vomito Negro, Portion Control, Borghesia, DAF, Leæther Strip, A Split Second, FLA,...
28-29
May.
Non-Stop all day
WorldWide
BORGHESIA Tribute.
WEEKEND. 28-29 May.
---
Is a Slovenian electronic rock music group, created in Ljubljana in 1982. The band was formed by members of the alternative theatre group Theatre FV-112/15...
Düsseldorf
Absolute Body Control
((live mix))
---
EBM is a distinct and highly specific style of electronic dance music. While it's hard to give a precise genre definition, EBM does have a few signature features, beginning with the all-important bassline.
4-5
June
Non-Stop all day
WorldWide
REVOLTING COCKS Tribute.
WEEKEND. 4 - 5 June.
---
Revolting Cocks, also known as RevCo, are an American-Belgian industrial rock band, and sometimes supergroup, that began as a musical side project for Richard23 (Front 242), Luc van Acker, and Al Jourgensen (Ministry)...
Bruxelles
80s SynthPop Night
((live mix))
---
SyntPop & New Romantics: John Foxx, Japan, Gary Numan, SoftCell, Human League, Fad Gadget, New Order, OMD, Ultravox, Visage, Propaganda, Depeche Mode, Simple Minds, Telex...
11-12
June.
Non-Stop all day
Worldwide
HOWARD JONES Tribute.
WEEKEND. 11-12 June.
---
Howard Jones was the first person to successfully humanize the 1980s musical genre of techno-pop, breathing new life into a style of music that had been previously characterized as cold, unemotional, and sterile...
DEVIL'S CABARET.
The space he designed opened in April 1922 in the Hôtel Élite in Rome where it remained until closing in 1924. The Cabaret del Diavolo served primarily as a restaurant where the top echelons of intellectual and artistic society gathered, but the space also hosted occasional theatrical performances, including musical compositions played by Luigi Russolo and poetry readings by Filippo Tommaso Marinetti.
L'ARTE DEI RUMORI.
Nel 1913 poco dopo la stampa del manifesto L'arte dei rumori, Russolo presenta il suo intonarumori, un apparecchio grande quanto una stanza d'appartamento, cubisticamente realizzato con leve, casse, mobili, imbuti, altoparlanti, in grado di simulare ululati, scoppi, rombi, stropiccii, gorgoglii, sibili, ronzii, mentre otto anni più tardi con il rumorarmonio ne perfeziona il congegno tecnologico-comunicativo, inventando il mezzo congeniale all'amplificazione di ogni effetto musicale proposto dall'intonarumori stesso.
RADIO EQUIPMENT.
The '80s audio equipment Experience. Headphones: Victor HP-D555, Microphone: Sennheiser MD419, Mixer: Vestax DSM310 PRO, Digital Audio Recorder: Sony PCM-F1, Speakers: Pioneer A-27, Audio Amplifiers: Saba 9241, JVC A-10x, Computer: Macintosh II upgraded a Mac OsX + AirFoil, CD Player DJ: Denon DN 2000F, Turntables: Technics SL 1200, Synthesizers: Korg MS 20, Roland Jupiter 6, Moog Minimoog, Roland TR-606 and DIY Intonarumori & Theremin
Let us know!
One of our driving forces is to increase the awareness of important happenings in the world of Electro-Industrial and EBM.
Djs wanted for guest work at Cabaret del Diavolo. An essential requirement is a passion for EBM, Darkwave and OldSchool Industrial Music
radio@cabaretdiavolo.com
Have a song you would like to hear on Cabaret Diavolo Radio, or heard an artist you think would be great for Cabaret Diavolo Club ? Song Request!
radio@cabaretdiavolo.com
Electronic body music (commonly abbreviated as EBM) is a genre of electronic music that combines elements of industrial music and synth-punk. It developed in the early 1980s in Germany and Belgium and came to prominence in Belgium at the end of the decade. EBM was generally considered a part of the European new wave and post-punk movement and the first style that blended synthesized sounds with an ecstatic style of dancing.

L'electronic body music (spesso chiamato con l'acronimo EBM) è un derivato della Neue Deutsche Welle che vede come padri fondatori gruppi come Deutsch-Amerikanische Freundschaft (D.A.F.), Liaisons Dangereuses e Portion Control. Le sonorità dei gruppi EBM combinano elementi di musica industrial con l'electronic dance music, e per questo viene chiamato anche industrial dance.

Electronic Body Music, kurz EBM, zeitweise unter dem Silbenkurzwort Aggrepo (aggressiv – positiv) bekannt, ist ein Anfang der 1980er-Jahre entstandener Musikstil, der durch repetitive Sequenzerläufe, tanzbetonte Rhythmen sowie zumeist klare, parolenähnliche Shouts (d. h. Rufgesang) gekennzeichnet ist.

EBM fue acuñado por la banda belga Front 242 en 1984 al describir la música de su EP No Comment, lanzado en el mismo año. ​Algunos años antes, la banda alemana Deutsch Amerikanische Freundschaft (DAF) utilizó el término «Körpermusik» (body music) en una entrevista para describir su sonido electrónico bailable del punk. Un término poco común que también se ha utilizado para referirse al EBM es aggrepo, una contracción de «aggressive pop» (estallido agresivo), usada principalmente en Alemania a finales de la década de los años 1980.